Jan 17
January 2017 Started with bang for the club, the titans scored 50 against West of Scotland in a team that included both Dougie and Cammy Gray.
We also saw the moose make his highly anticipated move to the back row, which he did with aplomb.
Gav Robertson went all Donatella Versace on us, and produced some fashionable accessories for members with the extremely popular bobble hat.
Feb 17
Kaleem the Dundonian Dream was named in the Scotland U19 Squad and he looked glorious doing it.
1st XV notched an impressive 45-15 victory over Musselburgh @ Stoneyhill and Foxy was the motm.
There was a Leprechaun lunch at the Royal Scots Club before Scotalnd v Ireland, Oor Wullie and Fergus Slattery were there. Scotland even won the match.
March 17
Dundee Rugby Achieved tier 3 status and started girls teams!
Mayfield favourite James Fleming scored his 100th Try for Scotland 7s
Souper Saturday was a smasher with all three final six nation games enjoyed in the clubhouse.
Angus Fraser pulled on the Scotland U18 Jersey and the Longlung even got some international recognition.
Duncan Leese won the kicking cup (notable mention to the mothership Ross Lemon who claimed 3rd Place)
April 17
Dundee concluded their league season with a thumping win over GHA at Alloway place. Josh R scored an absolute worldy too. Throughout this month the 1st XV also beat Howe of Fife to retain the Ian Rankin Rosebowl and Aberdeen Grammar to retain the Dallas Allardyce trophy.
We had a smasher of an end of season Ball at the Apex, the less said about the speeches or the wrestling the better…. One good thing Regi retired!
We also went to the greenyards for Melrose 7's where this happened.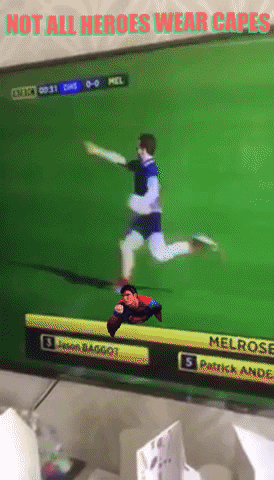 No Dundonians got picked for the Lions ☹
May 17
The AGM Heralded news the club was in rude health and appointed the committee and  the new 1st XV Captain was Duncan Leese to the approval of all.
RoJo also got social sec, we're still not sure if this was a good idea. Bit of a sloth tbh.
It was also announced that Phil Godman would be full time Backs Coach in season 17/18 which was a massive boost for the club.
June 17
There was pure nothing happenin' but planning.
Off season and Holidays, ken!
July 17
There are photos of the Robertson twins on a beach somewhere, no one needs to see that.
Aug 17
Pre -Season games Started again!
TFI Friday also returned, much to the relief of Ken Andrews and Gerry Tosh (does anyone else go?)
Many new faces arrived to the playing squad including another McGinn (that's right there's two)
Sep 17
The league kicked off with a big victory against Falkirk were we saw many of our new players in action and included a welcome return for long term injured Neil Herron.
The players played Beer pong….
We also tried to get Nigella Lawson to endorse the club, so far still waiting.
Oct 17
Sangster was named Caley Red's Coach
The 1st XV battled on with some mixed results
Rojo had a Halloween party that he didn't even hang around at.
Nov 17
Dundee lost their hold on the Dallas Allardyce trophy to Aberdeen Grammar at Rubislaw
George Arnott & Danny Lev represented the Caley Reds v South.
Lewis McNamara did something "unbelievable" and met some Turkeys
Dec 17
Angus Fraser was selected for the McPhail Scholorship, the first Dundonian to do so. We were all exceptionally delighted!
Dundee beat Cartha at home with new fly half Harvey Young making his debut.
There was a very well attended Xmas lunch
Players, Coaches, support staff donated food to the Food bank as their charity offering 2017.
Henry Sampson offered to buy everyone a pint.
Lets hope for just as good a year in 2018